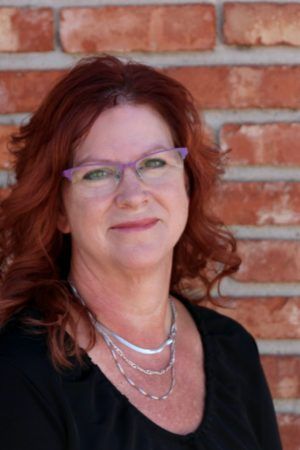 Sheri
Owner & Stylist
Stylist and Salon Owner Sheri has integrated a sense of family and community throughout Blondell's Salon & Day Spa. "I love being around people and that I get to meet new people every day. I come from a large family, and I feel that my clients are an extension of that."
As a licensed cosmetologist for more than 30 years, Sheri continues to deliver personalized styles to each of her clients. She is well known for her ability to create custom looks for guests of all ages and serves as a trusted source for those who are searching for the right style. Sheri's expertise gives her clients access to individualized product recommendations and the information they need to achieve healthy hair and skin.
Sheri also serves as a leader for her salon and spa team, and she works hard to provide an environment where her team of experts can thrive. She also takes pride in providing guests with the opportunity to feel relaxed and taken care of from the moment they walk into Blondell's.
When not ensuring your time at Blondell's exceeds expectations, Sheri enjoys spending time with her family and friends.