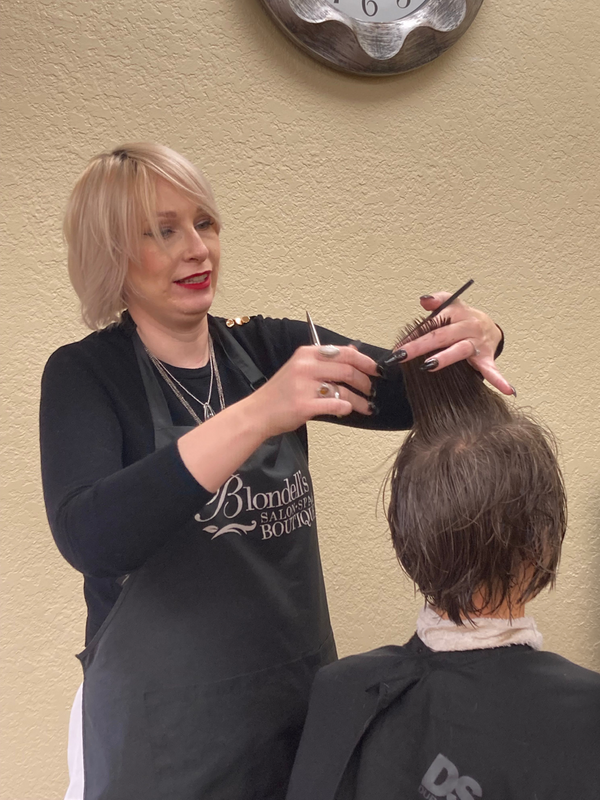 Cuts+
Wouldn't it be nice to delegate less time to making the most of your mane? No matter your preference, the stylists at Blondell's ensure you have a foundation constructed with precision. The versatility of our hair design allows you to have fun with your style and makes it easy to have a good hair day every day.
We begin each appointment with a thorough consultation and take into account your at-home routine, the texture of your hair, and what look will best enhance your features. Our talented stylists then utilize this information, and their inventive design abilities, to create the final look you are sure to love.
Cuts
Women's Cut & Style

Starting at $31+

Men's Cut

Starting at $19+
Treatments
Hair Treatment

Starting at $19+

Scalp Treatment

Starting at $25+
All pricing is subject to the length/thickness and the amount of time necessary for your hair. Please book a complimentary in-person or virtual consultation for more detailed pricing.
Prices vary depending on the stylist providing the service, please ask for details when making your reservation. We feel confident in recommending all of our stylists regardless of price.