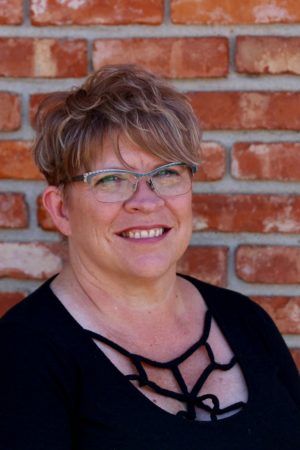 Shawn
Owner & Stylist
"I have always believed the more you know, the more you grow. We should never stop striving to be the best we can be no matter what it is you choose to do," said Blondell's Stylist and Massage Therapist Shawn.
Dedication, drive, and her sensitivity to an individual's needs allows Shawn to specialize in personalizing your services and treatments. Helping her clients enjoy some much-needed relaxation or pain relief through massage therapy, as well as enhancing your confidence with a designer hair service, brings her great joy. Knowing that her clients look and feel great motivates her to continue delivering the very best in customer service. Strong talented women with a great sense of style, like trendsetter Stevie Nicks, inspire her work. Her creativity and expertise ensure that Shawn delivers both innovative and timeless looks for her very own clients.
When not at Blondell's, Shawn loves spending time outdoors. Riding her motorcycle to the beach, relaxing on a boat, or even heading out at Blue Hole to do some diving are all activities she enjoys.