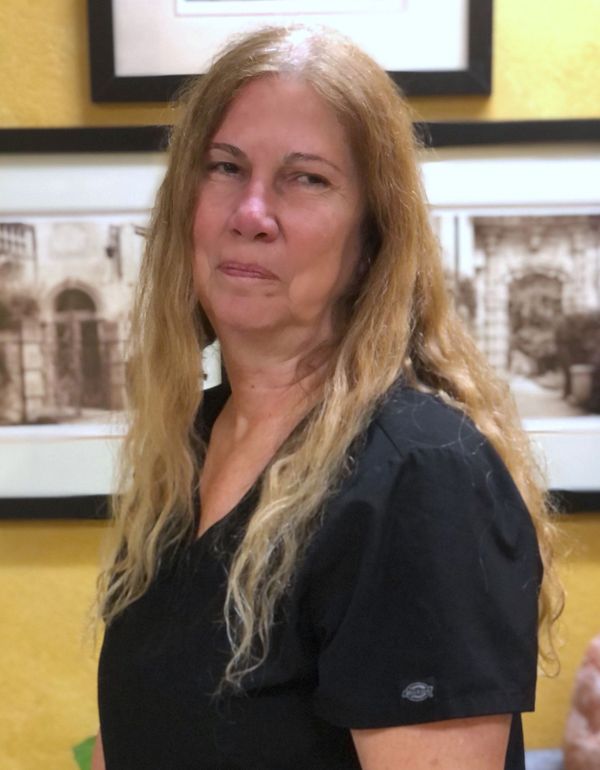 Margaret
Massage Therapist
Margaret is a massage provider. Her journey began in 1976 when she became an occupational therapist after graduating from the University of Texas Medical Branch in Galveston, Texas. During the time she was studying at UTMB, completed 3 semesters of cadaver anatomy labs, 1 semester of human physiology and 1 semester of kinesiology. She knows the human body inside and out, as well as how it functions and moves. When she began to specialize in stroke rehab, she met many PTs and OTs who held specialization in the field of Myofascial Therapy or deep tissue body work. From 1993 to 1999 she attended many seminars taught by John Barnes, PT, who is considered the MFR guru, who became her mentor.
Since January 2020, she has been with Blondell's and has become well versed in Swedish massage. She can combine all these skills to provide a combination of relaxation techniques with deep tissue interventions (MFR release, cranio-sacral therapy, trigger point release, and tissue unwinding), or she can give you a pure Swedish massage. She sometimes likes to give "homework" or suggestions to help clients reduce body stresses between their massage appointments.
Margaret grew up close to the Gulf of Mexico and once lived just a few miles from the Pacific Ocean at Laguna Beach. The Beach contains everything she considers in an ideal vacation, combined with close family and friends, and it is paradise.